Q2 Communications Committee | 2023
Q2 Communications Committee | 2023
Thursday, May 18, 2023 (10:00 AM - 2:00 PM) (CDT)
Description
*Please note this committee is for Manufacturing Members only.
The Manufacture Alabama Communications Committee will meet Thursday, May 18 from 10 a.m. - 2 p.m. at the Westervelt Company in Tuscaloosa (1400 Jack Warner Parkway NE Tuscaloosa AL 35404).
We hope to see you in person, but a virtual option will be made available. A detailed agenda will be sent closer to the meeting date.
Communications Committee Topic: Employee Engagement

We can agree that employee engagement and retention are a top priority. Every company wants to attract and keep the best talent.
The problem?
Many employees in today's job market quickly feel uninspired by their work, get bored after 2 years and start job hunting for something new. Join Teresa Helms with Alabama Power Company and learn some of the best practices that create a people-centric culture where employees thrive making Alabama Power Company one of the best companies to work for in Alabama year after year.
Meet the Speaker Teresa Helms
Theresa Helms works at Alabama Power and leads the company's public affairs efforts. She is responsible for developing and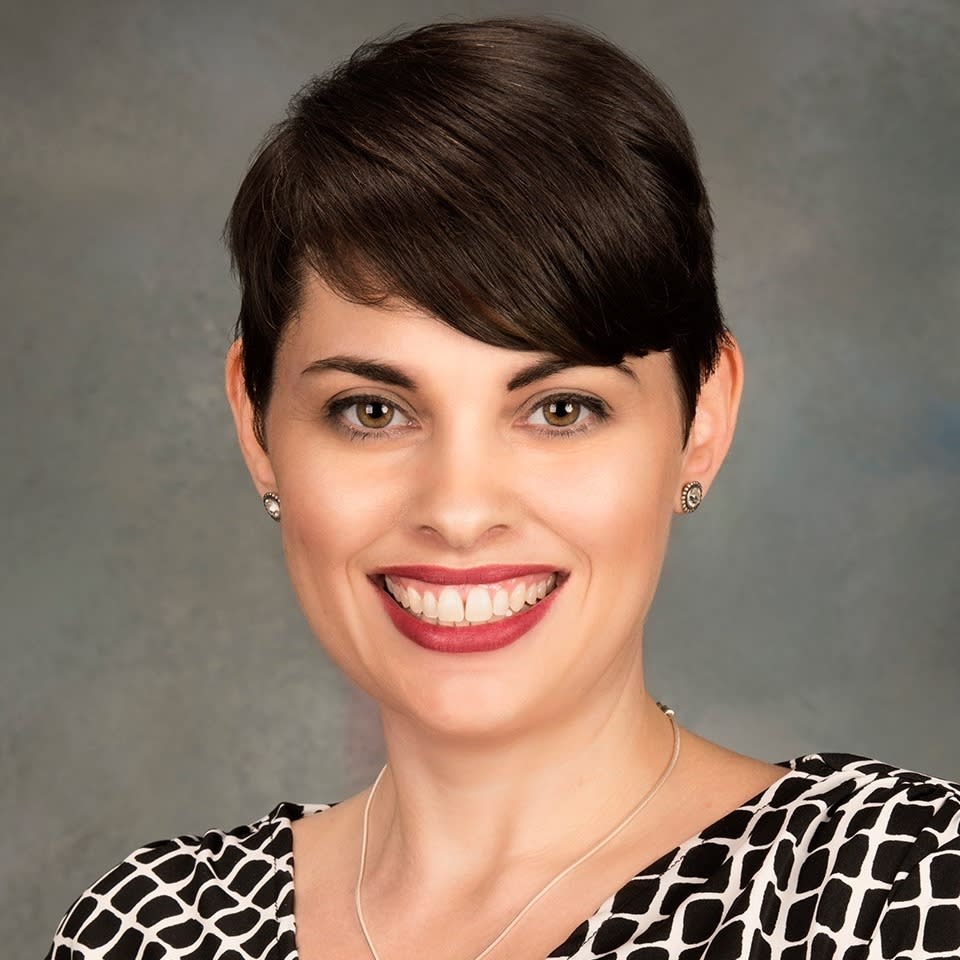 implementing internal and external communication strategies and events for the Governmental Affairs organization, as well as managing special projects with the CEO's office. She continuously works to align legislature policies around community and economic development strategies for the company.
Prior to joining Governmental Affairs in 2020, she worked in the Charitable Giving organization, which governs the Alabama Power Foundation, the state's largest corporate foundation. She was responsible for implementing strategic initiatives to help elevate Alabama. She also served the executive director of the Alabama Power Service Organization, of group of employees and their family members who focus on helping nonprofits and charitable projects. She was also responsible for leading and managing many Alabama Power events, including the Elevate Conference, which benefits numerous nonprofit organizations across the state.
Theresa has worked for Alabama Power since 2007 and spent most of her career in Public Relations. She was promoted to roles with increasing responsibility, including leading executive communications, project management and strategy development before joining Charitable Giving in 2017.
Prior to joining Alabama Power, she worked as a journalist. She serves on the boards of Smile-A-Mile and Pathways and is an avid volunteer with the Women's Foundation of Alabama and a graduate of the Women's Policy Institute.
A graduate of Jacksonville State University, she lives in Gadsden with her family.
Sponsors
Committee Sponsor
The Westervelt Company
1400 Jack Warner Parkway NE



Tuscaloosa

,

AL

35404

United States



Thursday, May 18, 2023 (10:00 AM - 2:00 PM) (CDT)