Communications Committee Meeting
Communications Committee Meeting
Thursday, February 16, 2023 (10:00 AM - 2:00 PM) (CST)
Description
Manufacture Alabama is excited to launch a Communications Committee. The goal of the committee is to bring communications professionals from manufacturing facilities together to share best practices, new ideas and learn how to be a better communicator through professional development opportunities.
During the inaugural meeting of this committee, Troy CE&O will join the group for the color dynamics assessment.
The trainer from Troy CE&O will demonstrate and discuss how the dynamics of personality and character are linked to success. They will assist you in identifying your communication strengths, identify areas for growth, and help you identify how your communication style is perceived by others. Once you understand your preferred style, you can begin to identify other people's and lead them in a way that is more effective. Understanding and using these differences is essential to success.
Detailed agenda coming soon!
**Currently this committee is for manufacturing members only.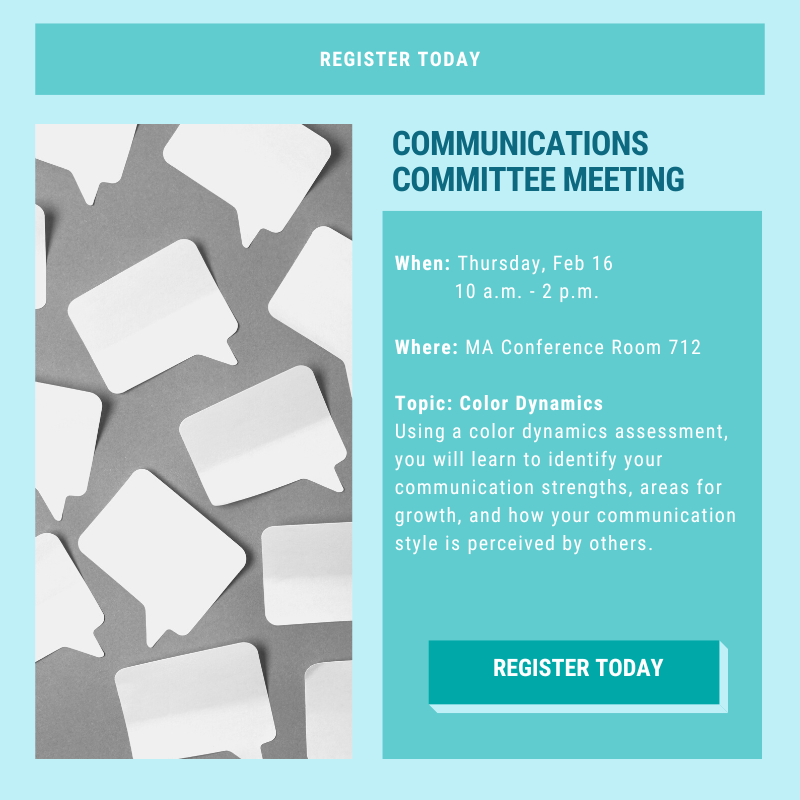 Manufacture Alabama
401 Adams Avenue, Suite 710



Montgomery

,

AL

36104

United States



Event Contact
Amanda Salazar
Thursday, February 16, 2023 (10:00 AM - 2:00 PM) (CST)