Description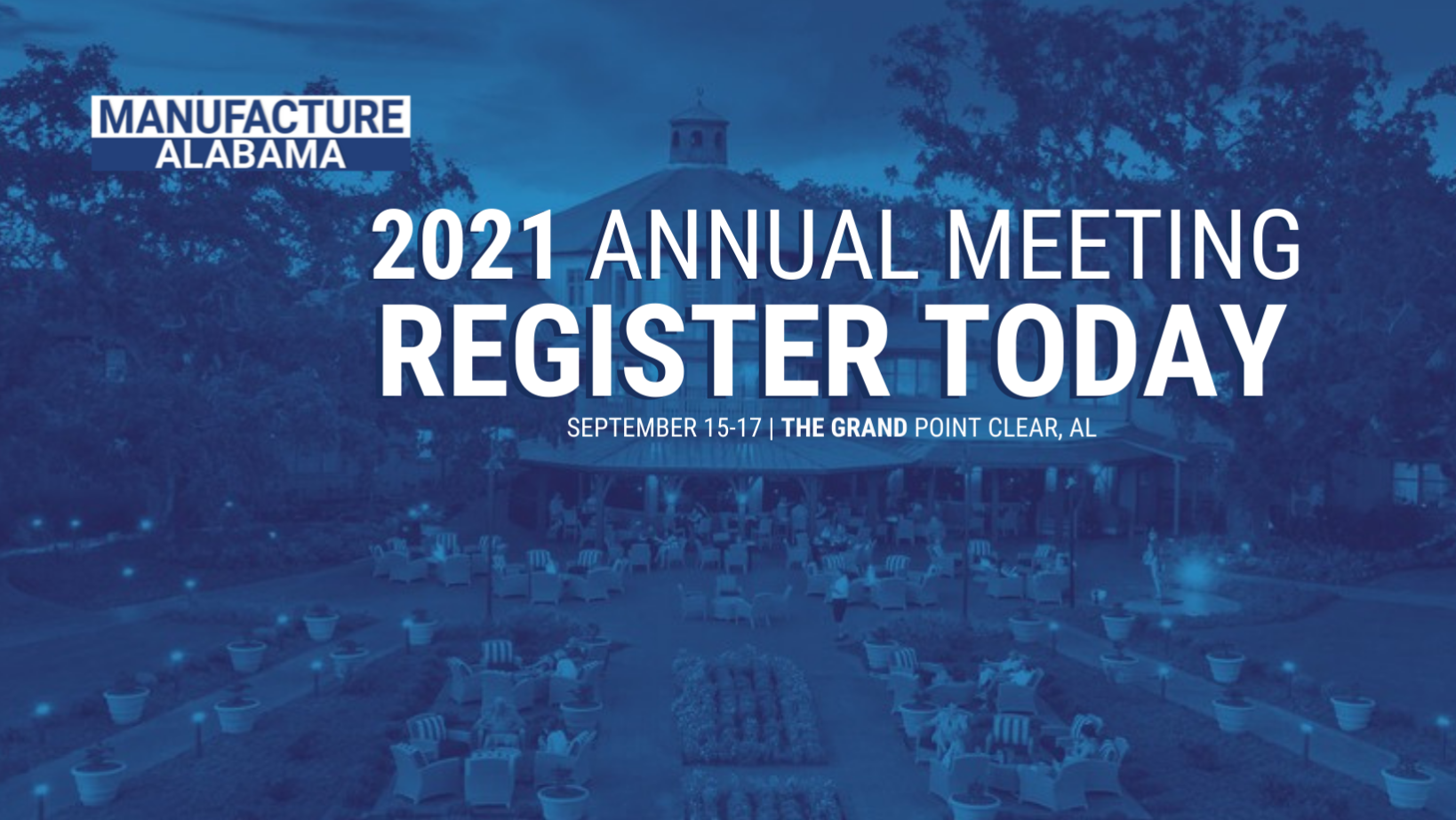 A G E N D A
MANUFACTURE ALABAMA ANNUAL MEETING
September 15-17, 2021
The Grand, Point Clear, AL
If you would like to book your room at The Grand, click this link.
Legislators and Special Guests DO NOT need to book directly with the Grand using the link provided above. There is a place to let the MA team know what days you will be staying on the registration page. Manufacture Alabama will be taking care of your accommodations directly.
Wednesday, September 15
Noon: Golf Tournament (more details coming soon)
6 p.m.: Legislative Reception and Dinner (Sponsored Event Only)
Thursday, September 16

7:30 a.m.: APPCO Executive Committee Meeting
8:30 a.m.: Board Meeting
10:30 a.m.: Chemistry Council Meeting
11:30 a.m.: Registration and Strolling Lunch with Exhibitors
1 p.m.: Welcome & MA Update
MA Chairman Carl Gunter, International Paper
MA President George Clark
1:30 p.m.: Kristin Scroggin, genWHY Communication Strategies
2:45 p.m.: Break
3:30 p.m.: Breakout Option A
Breakout Option B
Breakout Option C
4:30 p.m.: Adjourn
5 p.m.: Wine and Beer Social with Exhibitors
7 p.m.: Dinner and Entertainment
Friday, September 17

8 a.m.: Breakfast with Exhibitors
8 a.m.: AISC Meeting
8 a.m.: Diversify Council Meeting
9 a.m.: Breakout Option A
Breakout Option B
10 a.m.: Brunch Break with Exhibitors
11 a.m.: Supply Chain Panel
12 p.m.: Lunch with Exhibitors
1 p.m.: Pool Bash
7:30 p.m.: Conference Campfire and Wrap up

*Agenda is tentative and subject to change.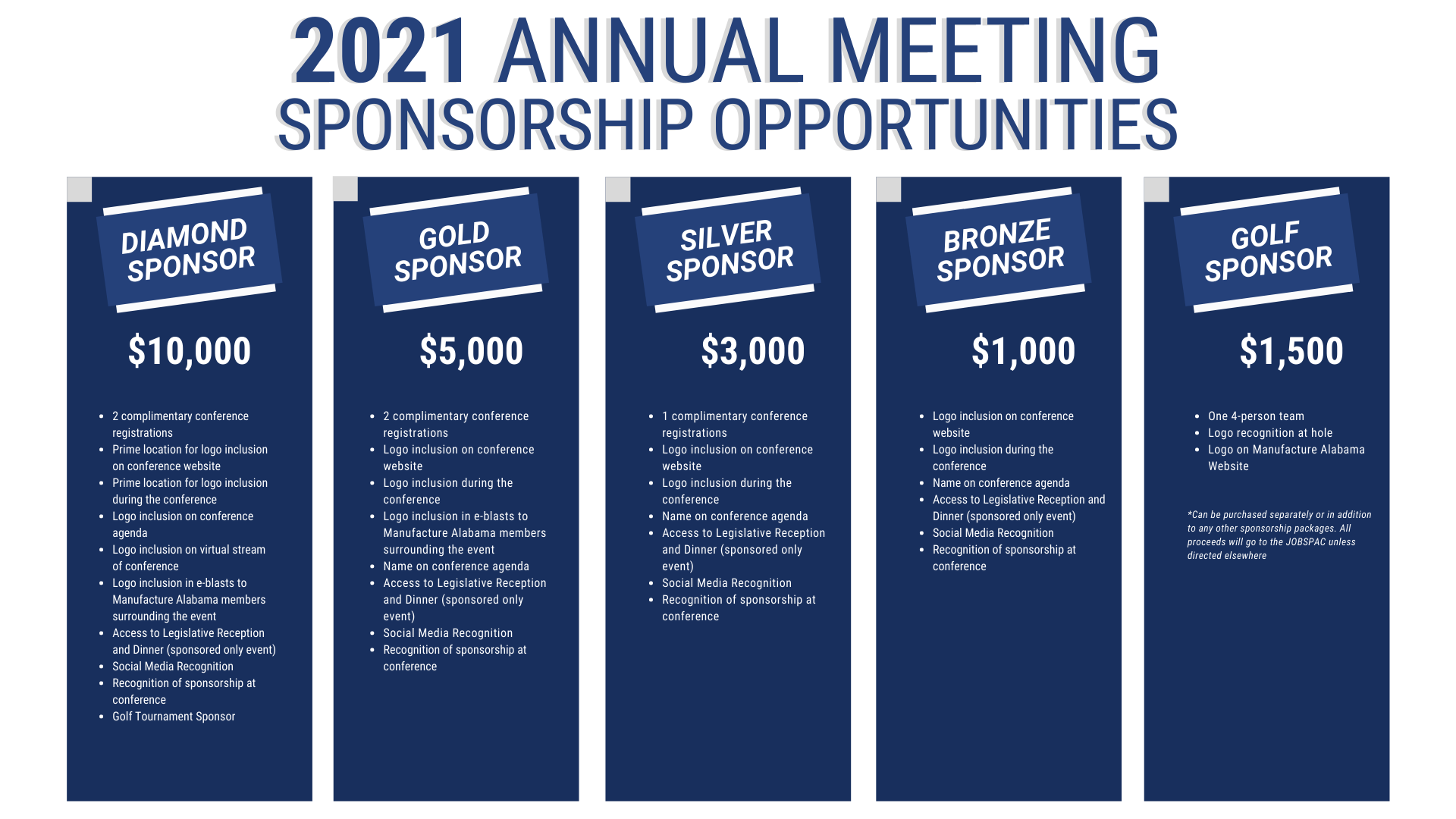 For more information on event sponsorship, please contact Amanda Salazar at amanda@manfacturealabama.org or (334) 386-3000. Sponsorship packet can be downloaded here.
Exhibitors will set up on September 16 from 8:30 a.m. to 10 a.m. Each exhibitor is provided a table, two chairs and waste basket. The last day to register and book your hotel room is August 23, 2021.