Description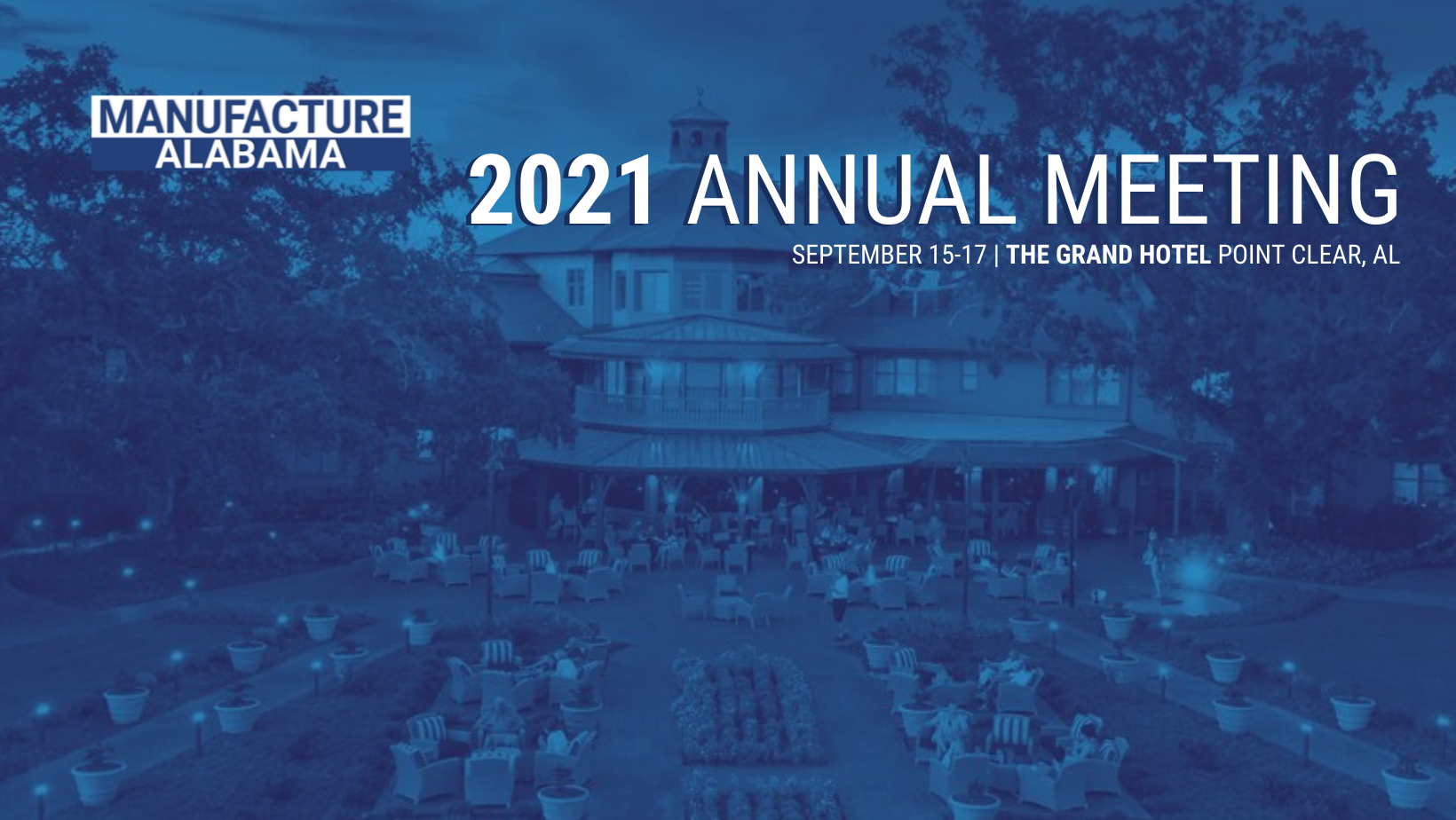 A G E N D A
MANUFACTURE ALABAMA ANNUAL MEETING
September 15-17, 2021
The Grand, Point Clear, AL
There are no more rooms available with the MA Rate at the Grand Hotel. You can book your accommodations directly by clicking here.
This event has been pre-certified by the Alabama Ethics Commission.

*Agenda is tentative and subject to change.
A list of attendees can be found here.
Exhibitors will set up on September 16 from 8:30 a.m. to 10 a.m. Each exhibitor is provided a table, two chairs and waste basket.